When I featured
Keds A/W 2012 collection
on my blog back in August, the shoes that stood out for me were the grey Varsity Boots. A couple of weeks ago I was lucky enough to receive a pair to review and I couldn't wait to pop them on and try them out!
The Varsity Boots are quite casual looking and shaped a little like converse, though perhaps slightly shorter on the ankle and WAY comfier. They are the perfect booties for autumn with breathable lining inside and snuggly wool around the upper parts of the shoe. One of the things that stands out about Keds is that they cushion the insole of their shoes, which I think makes all the difference! The Varsity Boots also have a rubber sole, making them durable. With a few sprays of waterproofing solution, the Varisty Boots will definitely be able to withstand the awful weather that is thrown our way every year, keeping your feet cosy and comfortable.

What mad me giggle was that my dad never really approves of the shoes I wear, usually saying that they won't support my feet or keep them dry, but he actually really loved my new Keds! Well done Keds, you are the first shoes to get Vince's seal of approval.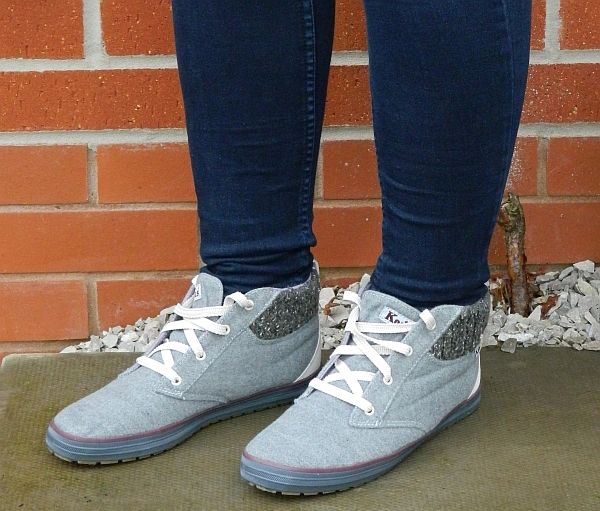 Varsity Boots from Keds A/W 2012 collection
I decided to pair them with my skinny jeans and my biker-style jacket for a casual look, though they would also look great paired with a girly dress and oversized jacket on slightly warmer days. Keds are really onto a winner with their Varsity Boots as they look cute whilst also being super comfortable! I definitely recommend them if you looking for a casual pair of booties this season.
It was the first time I'd taken outfit photos since moving house, so the neighbours are probably going to think I'm a little bit crazy. Especially since it started raining whilst I was trying to snap a couple more shots!
In other news
Keds are collaborating with one of my guilty pleasures, Taylor Swift. I absolutely adore Taylor and her quirky / cute music, so I was so excited to hear she had collaborated with Keds to release an exclusive pair of champion styled plimsolls called 'Red' after her new album. To get your hands on a pair pop over to the
Keds website
!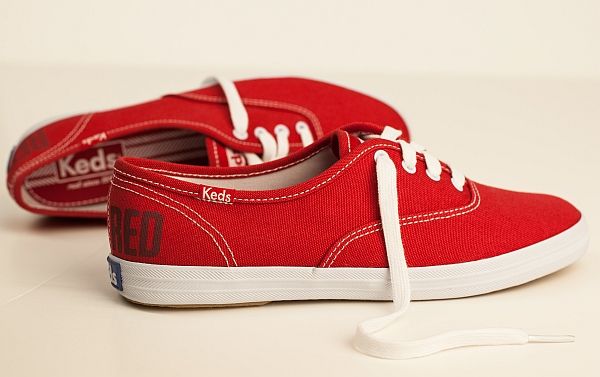 Keds and Taylor Swift Collaboration - RED Keds
Keds are stocked at
John Lewis
and
Schuh
and
Next
.
xo