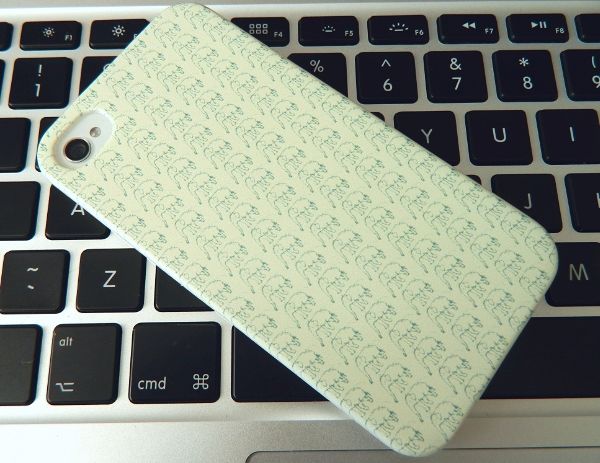 Elephant print iPhone 4 case - Mr Nutcase*
I love personalising my possessions so when Mr Nutcase asked me if I'd like to review one of their phone cases, of course I jumped at the chance! They gave me the option of either uploading my own image to use on my cover or choose one of the designs by their artists. Whilst one of my beautiful animals would have made a gorgeous phone cover, I simply could not choose between them and instead opted for this adorable elephant print design!
As well as getting to choose your own design (which can be further customised with clipart) you can also choose the type of case you want. I opted for the ultra lightweight slimline style cover, as for me a bulky phone cover is a big no no.
After placing my order, the cover arrived just a couple of days later. I quickly clipped it to my phone and was very impressed by both the quality of the case and how pretty the design looked. Unlike other phone covers, Mr Nutcase's slimline covers have clear plastic sides which I personally think looks so much better. From examining the case, I also feel like it would protect your phone pretty well as it is a hard case with an accurate fit.
Overall I am really impressed with this iPhone case from Mr Nutcase and would certainly recommend them to anyone looking to personalise their most prized possession! It's not just iPhone covers they make either. They create phone cases for all sorts of makes and models which you can select from the drop down list on their website. The slimline cases cost just £14.95 which I think is a very fair price for such a quality product!
Do you like personalising your phone with cases? What's more important to you, the design or the protection it provides?
xo
*This iPhone case was sent to me in exchange for an honest review
Megan x